Symbiotics is the leading market access platform for impact investing, dedicated to private markets in emerging and frontier economies. The group offers investment, asset management and capacity building services. Symbiotics Capacity Building has managed over USD 18 million in technical assistance commitments from donors and generated over 145 technical assistance projects in 26 countries, benefiting 64 of our portfolio companies.
Capacity building projects
Through Symbiotics Association for Sustainable Development, Symbiotics Capacity Building has managed in the past 11 years more than USD 18 million in contributions from donors to strengthen and increase the outreach of financial institutions in emerging markets.
TECHNICAL ASSISTANCE PROJECT MANAGEMENT
We have structured and designed over 140 technical assistance projects, ranging from governance, product development, social performance, digital financial services, green energy, agriculture finance and education.
Consultant database
We have a proprietary consultant database which screens the market and provides the best resources for any given project. To date over 400 individual consultants and 250 consulting firms are registered.
If you are a technical assistance provider looking for assignment opportunities, sign up on our Expert Database.

Bezant Chongo
HEAD OF CAPACITY BUILDING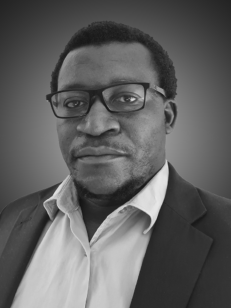 Our mission is to support sustainable
development in emerging economies.
Hence, our projects cater for financial inclusion, entrepreneurship and
job creation. We also address the increasing need for capacity building
in innovation themes, like digital, agriculture, energy and education.