Three-pillar impact reporting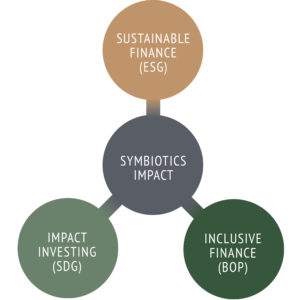 Sustainable finance: In the sense of following environmental, social and governance (ESG) principles and ratings.
Impact investing: In the sense of positively addressing a range of global challenges, as currently illustrated by the Sustainable Development Goals (SDGs).
Inclusive finance: In the sense of following an investment strategy that serves the base of the pyramid (BOP), investing with a view to create inclusive growth for the benefit of low and middle-income households, and micro-, small and medium enterprises.
Should you want to know more, please read our Impact promise.