Through its dedicated bond issuance platform, Symbiotics helps financial institutions raise funds from international investors by issuing sustainable bonds, in line with their social and environmental goals.
3 types of sustainable bonds
GREEN BOND
Focus on environmental aspects (adaptation or mitigation against climate change)
Social bond
Focus on social aspects to fulfill basic human needs
SUSTAINABILITY BOND
A combination of both Green and Social eligible assets with no predetermined minimum allocation
SAMUNNATI
INDIA
Amount: USD 4.6 million in INR
Issuance date: 2021
Tenor: 36 months of maturity
Eligible assets: Support the climate smart agriculture strategy via lending to climate smart farm inputs and sustainable agriculture projects.
PRESS RELEASE
BOND AWARD NEWS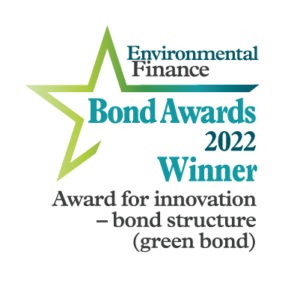 SDGs addressed with this Green Bond: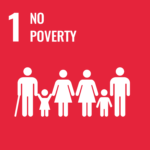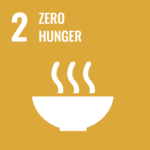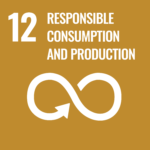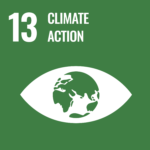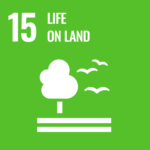 LA HIPOTECARIA
COLOMBIA
Amount: USD 10.5 million in COP
Issuance date: 2020
Tenor: 53 months of maturity
Eligible assets: Directly supports home ownership by enabling low and medium-low income families to access to affordable housing and household through household loans.
SDGs addressed with this Social Bond: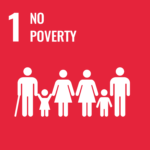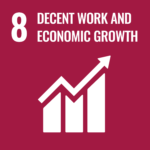 JSC MFO CRYSTAL
GEORGIA
Amount: USD 5 million in GEL
Issuance date: 2021
Tenor: 36 months of maturity
Eligible assets: Social projects (MSME loans) contributing to better access to financial services and employment generation; green projects stimulating energy efficiency and renewable energy through financing of energy efficient household appliances and house improvement activities, clean transportation and drip irrigation systems.
SDGs addressed with this Sustainable Bond: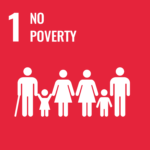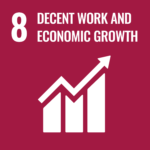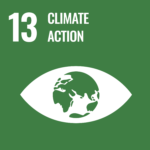 FINANCING SOLUTIONS
Financing between USD 5 million and USD 30 million in almost any currency
Access to international investor group
Unsecured debt
Maturities between 2 and 7 years
Fixed income instrument listed on the Securities Official List (SOL) in the green segment of the Luxembourg Stock Exchange
Impact reporting support
BOND ISSUANCE CRITERIA
Demonstrable strategic agenda on sustainable finance
Green Bonds: USD 3 million minimum size, full allocation to Green eligible projects
Social Bonds: USD 5 million minimum size, full allocation to Social eligible projects
Sustainability Bonds: USD 5 million minimum size, allocation to Social and Green eligible projects, with a minimum of 30% to Green eligible projects
WHY A SUSTAINABLE BOND WITH SYMBIOTICS?
No need to develop your own Green, Social or Sustainability Bond framework
No second party opinion or bond certification required
Pragmatism and assistance in impact reporting requirements
Access Sustainable Bond markets with little complexity or additional cost
Issue sustainable bonds in line with generally accepted market standards as defined by ICMA (Green and Social Bond Principles and Sustainability Bond Guidelines)
WHY SYMBIOTICS?
We have 15 years of experience in structuring sustainable loans in 95 frontier and emerging countries
Since 2010, we have issued over 380 impact bonds via our bond issuance platform
We collaborate with a wide network of financial institutions (FI – Microfinance, banks, leasing, factoring, fintech, etc.)
We assist in the identification of eligible social and green assets on the balance sheet
Our unique platform provides institutions with access to the sustainable bond market
Our structuring and advising capacity guides your institution through the entire issuing process, using our proprietary bond platform