The USD 75 million green basket bond will finance small-scale green projects and businesses, funded through micro, small & medium enterprise (MSME) banks across Africa, South and South-East Asia.
An additional c. USD 520,000 will also be provided by British International Investment's Technical Assistance facility to enable these MSME banks to better support the growth of the green projects and businesses.
The innovative, multi-currency green lending programme is expected to set a new market standard and help scale climate finance across Asia and Africa.
British International Investment ("BII"), the UK's development finance institution (DFI), has subscribed to a USD 75 million Green Basket Bond arranged by Symbiotics, a leading emerging markets access platform and financial lender. The green lending programme will direct much-needed financing (across multiple currencies) to small-scale green projects across Africa, South and Southeast Asia through local MSME banks.
This Green Basket Bond is the first of its kind issued in BII's markets – covering the African continent, India, Pakistan, Bangladesh, Sri Lanka, Nepal, Indonesia, Philippines, Vietnam, Cambodia and Laos. This programme will leverage Symbiotics' global network, and BII's 74-year track record as an impact investor, to support 10 – 15 MSME banks who require smaller investment capital than BII is typically able to fund directly.
Loans provided through the programme will help to fund small-scale green projects such as rooftop solar panels, sustainable agriculture, energy-efficient appliances including clean cookstoves, energy efficiency improvements to buildings, electric vehicles and more. The success of a programme such as this will build the green lending capabilities of MSME banks across target markets, increase capital to support small-scale green projects in these target markets, and provide a replicable structure for other investors seeking to increase their allocation to climate finance across Asia and Africa.
To further drive impact, BII is providing an additional c. USD 520,000 through its technical assistance (TA) facility which will be managed by Symbiotics' provider, Symbiotics Association for Sustainable Development (SASD). The TA facility will support these MSME banks to develop their green financing capabilities by enhancing their ability to identify and manage green assets.
Jo Fry, Investment Director & Head of Intermediated Credit, British International Investment, added: "We are delighted to partner with Symbiotics, a trusted impact-focused asset manager, on this pioneering programme. This investment will increase access to climate finance for small scale entrepreneurs and businesses that are developing green projects. It will also increase MSME banks' capabilities to identify and manage climate assets. BII's intention is that this new, innovative funding structure will enable other investors to replicate and invest in this space. The programme is a testament to BII's commitment to create and catalyse new funding structures that can help address the greatest challenges in our market."
Daniel Schriber, Head of Investments at Symbiotics, said: "Symbiotics is delighted to structure its first green basket bond in partnership with BII. Adding green use of proceeds to our emerging market investments will broaden the impact of our funding in addressing different Sustainable Development Goals (SDGs). This innovative product will also increase the awareness of climate finance in emerging markets and support financial institutions in further developing and managing their green product range."
This Green Basket Bond issuance contributes to the United Nations Sustainable Development Goals (SDGs 7) on Affordable and Clean Energy and 13 on Climate Action.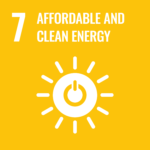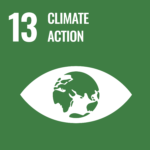 * * * * * * *
About Symbiotics
Symbiotics is the leading market access platform for impact investing, dedicated to financing micro- small and medium enterprises and low- and middle-income households in emerging and frontier markets. Since 2005, Symbiotics has structured and originated some 6,500 deals for over 520 companies in almost 95 emerging and frontier markets representing more than USD 6.5 billion. These investments have been purchased by more than 25 fund mandates and more than 50 third party specialized fund managers, forming a growing ecosystem and marketplace for such transactions. symbioticsgroup.com
About British International Investment
British International Investment is the UK's development finance institution and impact investor. British International Investment is a trusted investment partner to businesses in Africa, Asia and the Caribbean. It invests between £1.5 and £2 billion every year to support the UK Government's Clean Green Initiative and to create productive, sustainable and inclusive economies in our markets. British International Investment plays a key role in the UK Government's wider plans to mobilise up to £8 billion a year of public and private sector investment in international projects by 2025.   Over the next five years, at least 30 per cent of BII's total new commitments by value will be in climate finance. This will make it one of the world's largest climate investors in Africa. BII is also a founding member of the 2X Challenge which has raised $10 billion to empower women's economic development. bii.co.uk
* * * * * * *
For more information, contact:
Samy Derradji, Corporate Communication Manager, Symbiotics
samy.derradji@symbioticsgroup.com
Toyosi Adebayo, British International Investment
press@bii.co.uk