Symbiotics Investments has arranged an INR 207,000,000 (USD 2.5 million) Social Bond for Varthana in India, the largest school loan company headquartered in Bengaluru, India. Varthana finances affordable private schools and students with affordable school and student loans, customized to enable schools and students to unlock their full potential.
With the issuance of this education-focused social bond, Varthana can reach small and medium sized schools in smaller cities and provide financing for equipment purchases and for the construction and refurbishment of their facilities. It also showcases its ability to align with the internationally accepted International Capital Market Association Social Bond Principles "ICMA SBP", increasing the attraction of international financiers.
The social projects that will be financed are represented by loans for primary and secondary schools as well as student loans for vocational training.
"Working successfully with Varthana since 2018, this education-focused bond opens Symbiotics Investments' investors the door to contribute to the expansion of the education sector in India and directly invest in the future generation of this vibrant country." said Prashant Bhardwaj, Symbiotics Investments Regional Manager for South Asia.
"The low budget schools in which we invest are counting on inclusive financial services to get back on the growth path following the unprecedented challenges faced during the pandemic. We are thankful to Symbiotics Investments for its support, which enhances Varthana's ability to play a constructive role in helping with the post-COVID-19 recovery and ongoing improvement of schools throughout the country.", stated Steve Hardgrave , Co-founder & CEO Varthana Finance.
The following SDG is promoted with this bond: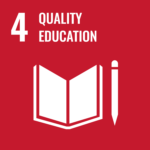 This education-focused bond is issued via Symbiotics sponsored bond issuance platform (Micro, Small & Medium Enterprises Bonds S.A.) under its Sustainable Bond Framework, which was certified in December 2019 and November 2021 by DNV GL. The bond is listed on the Securities Official List of the Luxembourg Stock Exchange and displayed on Luxembourg Green Exchange.
Link to: Sustainable Bond Framework for Symbiotics
*******
About Symbiotics Investments
Symbiotics is the leading market access platform for impact investing, dedicated to private markets in emerging and frontier economies. The group offers investment, asset management and capacity building services. Since 2005, Symbiotics Investments has originated over 7,500 investments representing more than USD 9.4 billion for 575 companies in 95 countries. symbioticsgroup.com
About Varthana
Varthana is a pioneer in the affordable education sector, headquartered in Bengaluru. It is the largest school focused Non-Banking Finance Company (NBFC) in India. Established in 2013, the organization has a presence in 15 states, through 40 branches and 150 spokes. Varthana aims to transform affordable education in India by catering to the needs of affordable private schools through financial assistance and academic support. It is also committed to serving domestic students attending college, technical training/short-term courses, and postgraduate studies by providing them with loans to continue education. Varthana aims to make education accessible to over 10 million students by 2025. varthana.com
*******
For more information, contact:
Samy Derradji, Head of Corporate Communication, Symbiotics
samy.derradji@symbioticsgroup.com
Sushree Panda, Head – Marketing & Communications, Varthana Finance
sushree.panda@varthana.com