Symbiotics Investments has arranged a USD 4.7 million Social Bond for Lulalend, the first in South Africa.
Founded in 2015, Lulalend addresses the social and medium enterprises "SME" funding gap in South Africa by providing them with efficient and tailored access to finance. Lulalend offers a range of sufficiently flexible funding products, that fit the needs of its clients. With the issuance of this Social Bond, Lulalend showcases its ability to align with the internationally accepted International Capital Market Association Social Bond Principles "ICMA SBP", increasing the attraction of international financiers.
"We are thrilled to issue this first Social Bond for Lulalend in South Africa. By supporting Lulalend, a leading actor in the SME lending in South Africa, Symbiotics Investments fosters employment generation in the country, alleviating unemployment and promoting sustainable development.", said Duncan Frayne, Symbiotics Investments Regional Director, Sub-Saharan Africa.
"At Lulalend our mission is to empower every SME in South Africa to succeed. By doing so we'll help accelerate economic and social development for all South Africans. This Social Bond from our long term partner – Symbiotics Investments – will enable us to provide more working capital to more small businesses, which is essential for their growth and ultimate success.", stated Trevor Gosling, Lulalend CEO.
The following SDG is promoted with this Social Bond issuance: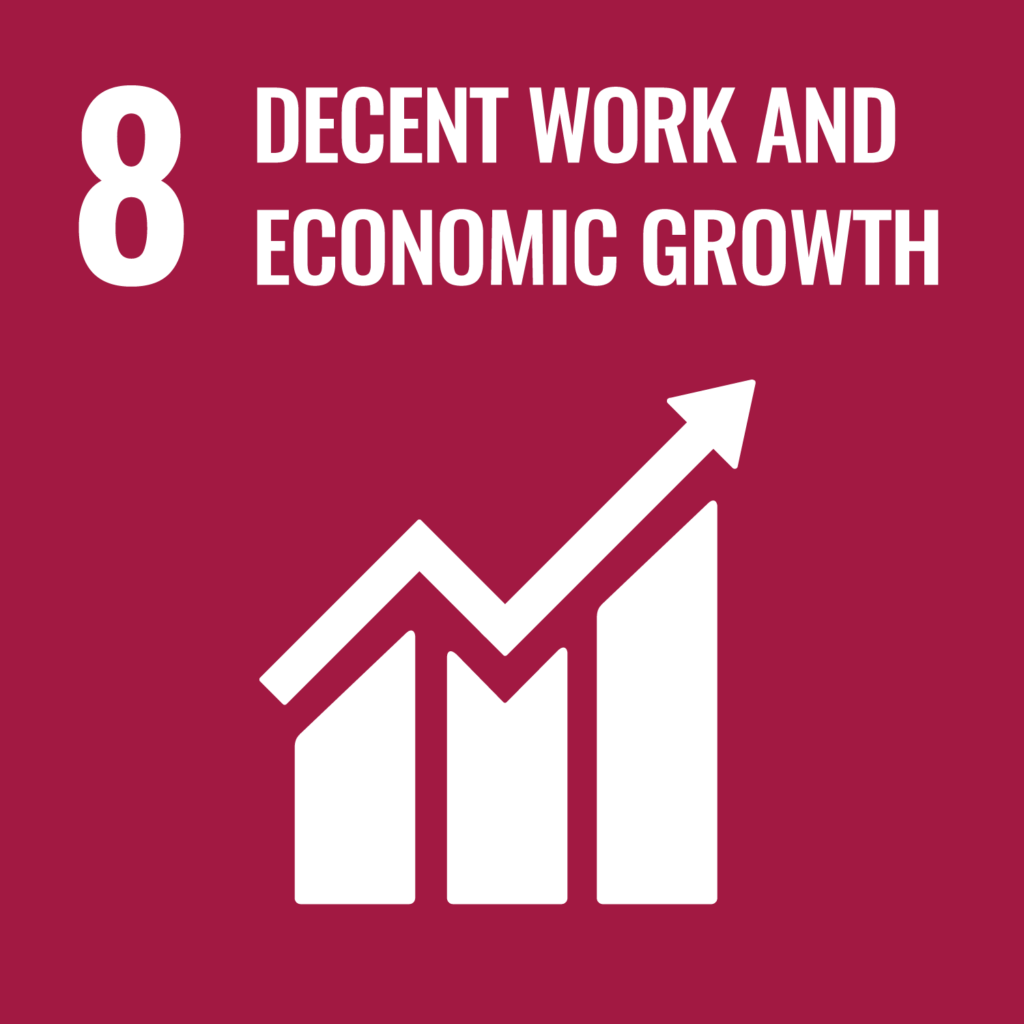 This Social Bond is issued via Symbiotics sponsored bond issuance platform (Micro, Small & Medium Enterprises Bonds S.A.) under its Sustainable Bond Framework, which was certified in December 2019 and November 2021 by DNV GL. The bond is listed on the Securities Official List of the Luxembourg Stock Exchange and displayed in the Social Bond section.
Link to: Sustainable Bond Framework for Symbiotics
*******
About Symbiotics Investments
Symbiotics is the leading market access platform for impact investing, dedicated to private markets in emerging and frontier economies. The group offers investment, asset management and capacity building services. Since 2005, Symbiotics Investments has originated over 7,100 investments representing more than USD 7.5 billion for 541 companies in 94 countries. symbioticsgroup.com
About Lulalend
Lulalend, South Africa's first online provider of short-term business funding, provides a fast and transparent lending experience for SMMEs in South Africa. The company understands the funding challenges that local SMMEs face. Their products, driven by proprietary AI technology, are specifically designed to make it easier for small businesses to access vital working capital. Their mission is to empower SMEs across South Africa to succeed. lulalend.co.za
*******
For more information, contact:
Samy Derradji, Corporate Communication Manager, Symbiotics
samy.derradji@symbioticsgroup.com
Tom Stuart, Chief Marketing Officer, Lulalend
tom@lulalend.co.za