Symbiotics, the leading market access platform for impact investing, has arranged two Green Bonds for a total of USD 17 million for Sun King (former Greenlight Planet INC), one of the largest solar companies in Africa and Asia, to deliver off-grid energy technologies to households across the two continents.
With the issuance of these Green Bonds, Sun King showcases its ability to align with the accepted International Capital Market Association Green Bond Principles or Sustainability Bond Guidelines (ICMA GBP), increasing the attraction of international financiers.
The green projects that will be financed belong to the renewable energy category, in particular solar kits.
"With the issuance of these Green Bonds, we are excited to contribute to the transformation of the clean energy sector and to continue supporting African and Asian households in the fight against climate change.", said Duncan Frayne, Symbiotics Regional Director for Sub-Saharan Africa Markets.
"The issuance of these Green Bonds are a testament of Sun King's successful journey towards delivering sustainable and affordable energy solutions for underserved communities. We thank Symbiotics and all the investors for their critical contribution towards a global transformation in the way we provide electricity to consumers.", stated Krishna Swaroop, Sun King Global Chief Financial Officer.
The following SDGs are promoted with these bonds: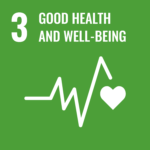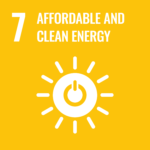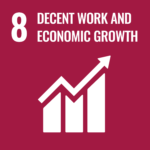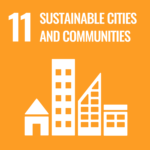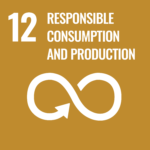 These Green Bonds are issued via Symbiotics sponsored bond issuance platform (Micro, Small & Medium Enterprises Bonds S.A.) under its Sustainable Bond Framework, which was certified in December 2019 and November 2021 by DNV GL. The bond is listed on the Securities Official List of the Luxembourg Stock Exchange and displayed on the Luxembourg Green Exchange, in the Green Bond section.
Link to: Sustainable Bond Framework for Symbiotics
*******
About Symbiotics
Symbiotics is the leading market access platform for impact investing, dedicated to financing micro- small and medium enterprises and low- and middle-income households in emerging and frontier markets. Since 2005, Symbiotics has structured and originated some 6,500 deals for over 520 companies in almost 95 emerging and frontier markets representing more than USD 6.5 billion. These investments have been purchased by more than 25 fund mandates and more than 50 third party specialized fund managers, forming a growing ecosystem and marketplace for such transactions. symbioticsgroup.com
About Sun King
Sun King (Greenlight Planet Inc. doing business as Sun King) is a multinational, for-profit business that designs, distributes and finances solar home energy solutions with an underserved population in mind: the 800 million population for whom the traditional electrical grid is either inaccessible or too expensive. Sun King has sold over 15 million Sun King™ solar home energy products to off-grid households around the world. Sun King reaches remote, off-grid customers through a vast network of micro-entrepreneurs, more than 300 global strategic distribution partners, and its proprietary Sun King EasyBuy ("pay-as-you-go") instalment payment technology that makes safe, high-quality solar energy products affordable for all. Sun King™ products are currently installed in 65+ countries and serve more than 80 million beneficiaries. sunking.com LinkedIn Twitter YouTube
*******
For more information, contact:
Samy Derradji, Corporate Communication Manager, Symbiotics
samy.derradji@symbioticsgroup.com
Cassandra Barua, Global PR & Corporate Communications, Sun King
cassandra.barua@greenlightplanet.com